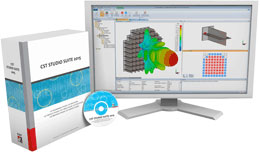 [Nota de prensa disponible sólo en inglés]
CST STUDIO SUITE 2015 Release
Our partner, Computer Simulation Technology (CST) has recently announced the release of their flagship electromagnetic simulation software tool, CST STUDIO SUITE® 2015.
CST STUDIO SUITE is used by engineers and researchers working across the electromagnetic spectrum to model systems and optimize designs. Its tightly-integrated solvers cover a broad range of frequencies and geometrical scales, and are complemented by more specialized technology for applications such as PCBs, cables, thermal analysis, and charged particle devices.
You can also read more about the new features at
CST website
.