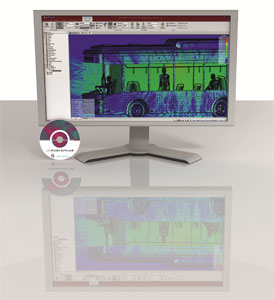 [Nota de prensa disponible sólo en inglés]
Our partner, Computer Simulation Technology (CST), part of SIMULIA, a Dassault Systèmes brand, yesterday announced the release of its flagship EM simulation software, CST STUDIO SUITE® 2018.
The electromagnetic (EM) simulation software CST STUDIO SUITE is used by industry-leaders to design, analyze and optimize components and systems across the EM spectrum. The CST® Complete Technology approach means that all solvers are available within a single graphical user interface, with strong links between different solvers. The 2018 release of CST STUDIO SUITE develops on previous success with a range of new features for simulating entire systems with hybrid methods.
For more information, please visit the following
link (PDF)
.