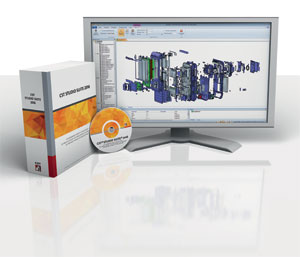 [Nota de prensa disponible sólo en inglés]
CST STUDIO SUITE Version 2016 Now Shipping
Our partner, Computer Simulation Technology (CST) has recently announced the release of the 2016 version of the electromagnetic simulation tool, CST STUDIO SUITE®. The latest edition has been developed to both extend the capabilities of the software and to improve its foundations. CST STUDIO SUITE is an EM simulation software package containing solvers for applications across the electromagnetic spectrum, as well as multiphysics and particle applications. All of its tools are available within a single graphical user interface with strong integration between them. Engineers and researchers in a wide range of industries use CST STUDIO SUITE to develop new ideas, optimize their products, and ensure standards compliance. The 2016 release of CST STUDIO SUITE packs in a number of new features that allow simulation to be used in new ways in the design process.
For users and those interested in this simulation software, the
Update Webinar Series – CST STUDIO SUITE 2016 
recordings will demonstrate the new features and tools available and their application to the areas of EDA and EMC, low frequency simulation and microwaves & RF.
You can also read about the new features in the official
CST blog
and press release. Download the CST STUDIO SUITE 2016 brochure.