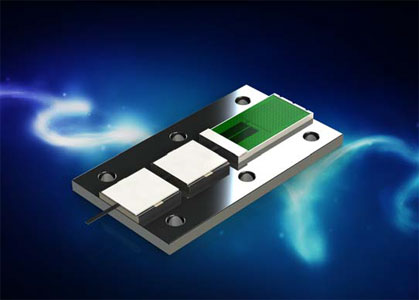 [Nota de prensa disponible sólo en inglés]
Barry Introduces 1750W RF Termination to 1GHz for Base station, Broadcast, Radar Applications
Barry Industries announces the introduction of a RoHS compliant flange mount RF termination, T50R0‐1750‐1X, which dissipates 1750W with favorable return loss over a DC to 1GHz bandwidth.
The thick film on Beryllium Oxide (BeO) T50R0‐1750‐1X termination, with its internally matched circuit architecture, exhibits 20dB or better return loss from DC to 1GHz.
The flange and input tabs are constructed of robust Silver plated Copper. The overall footprint is 2.25" x 1.25" (57.15mm x 31.75mm).
With its 1750W power rating, low VSWR and stable 50Ω resistor element, the T50R0‐1750‐1X is ideal for critical applications including Mobile Radio Base station, Broadcast and Phased‐Array Radar.
Additionally, Barry offers many other high power flange mount terminations with power ratings from 10W to 5000W in many different configurations.
About Barry Industries:
Since 1977, Barry Industries, an ISO9001:2008 certified, ITAR registered company, has been supplying the defense, medical and communications industries with highest quality thick film chip resistors, terminations, attenuators high temperature co-fired ceramic (HTCC) packaging.