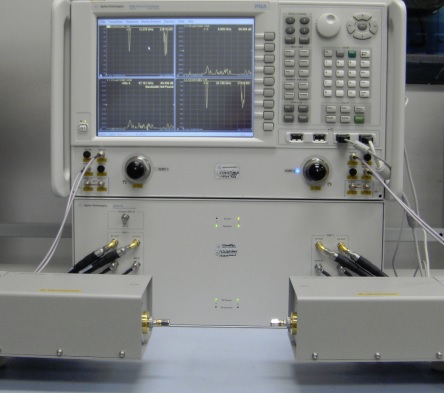 [Nota de prensa disponible sólo en inglés]
MegaPhase announces the release of the New 110 GHz cable, designed for high-bandwidth applications including mobile backhaul, semiconductor and materials characterization.
The New Mega110 assemblies allow for mode free operation from DC through 110 GHz, used for repeatable, stable measurements.
The lightweight construction features a solid PTFE dielectric with precision 1.0mm connectors.
All assemblies are tested on Agilent's industry leading PNA-X.
Check out the NEW 110 GHz Cable available now for FAST Delivery!
About MegaPhase, LLC:
MegaPhase innovates and manufactures its industry-leading RF Microwave cables, test kits and connectors to OEMs building advanced microwave and optical electronic systems, such as test instrumentation, defense electronics, homeland defense, satellites, broadband data and communications systems. MegaPhase's core product is its industry-leading GrooveTube® technology, a unique cable design used in high reliability applications including test & measurement systems through 110 GHz.