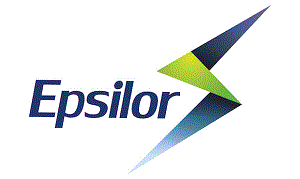 Epsilor
Epsilor is a world-recognized developer and manufacturer of smart batteries, charging systems and wearable power and communication systems for high reliability applications.
The company's expertise lies in a wide variety of electro-chemistries, smart electronics and sophisticated battery management systems (BMS).
Our customers include government agencies, militaries and large international corporations.
Our batteries serve the following markets:
– Defense and military: batteries and chargers for tactical application, wearable electronic systems, power management electronics
– Armored and military vehicles: the most advanced, safe and smart battery products, including 6T NATO standard size batteries.
– Aerospace: advanced batteries, charging systems for unmanned aerial systems, missiles, projectiles, ground control station, and more.
– Marine and underwater systems: unmanned underwater vehicles, swimmer delivery vehicles, sonar, unattended buoys, etc.
– Industrial Vehicle and IoT: smart high-performance batteries for unattended sensors, vehicle applications, etc.
The company's products have won several awards for their innovation and smart operational approach.
With more than three decades of experience in providing cutting edge solutions with a wide range of electro chemistries, including lithium ion and lithium polymer, Epsilor has the experience and expertise to create the optimal energy storage solution for the most challenging applications.
Epsilor employs 170 personnel, including an extensive engineering department made up of more than 40 electronic and mechanical engineers, as well as software developers, physicists and chemists.
Epsilor's technical team, combined with its on-site testing facilities, is a one-stop-shop starting from the conceptual design stages through first article testing and qualification to serial manufacturing.
The company has three research and development (R&D) and manufacturing facilities in Israel, located in Dimona, Beit Shemesh and Sderot.
Epsilor is part of Arotech Corporation's power sources division which is made up of the Epsilor-Electric Fuel Ltd. facilities in Israel and UEC in South Carolina, USA.
Categories
---
Ask us for more information
---